Michael Ubaldi, January 16, 2008.
Here are another four pictures from my walk in the Cleveland Metroparks.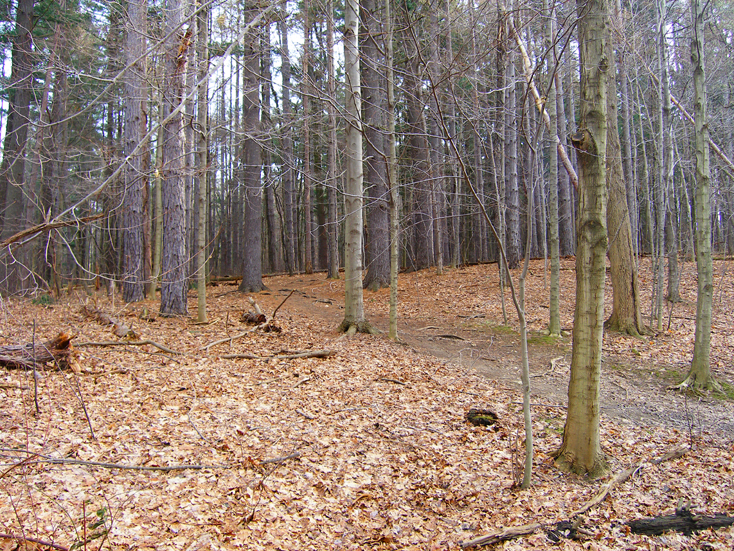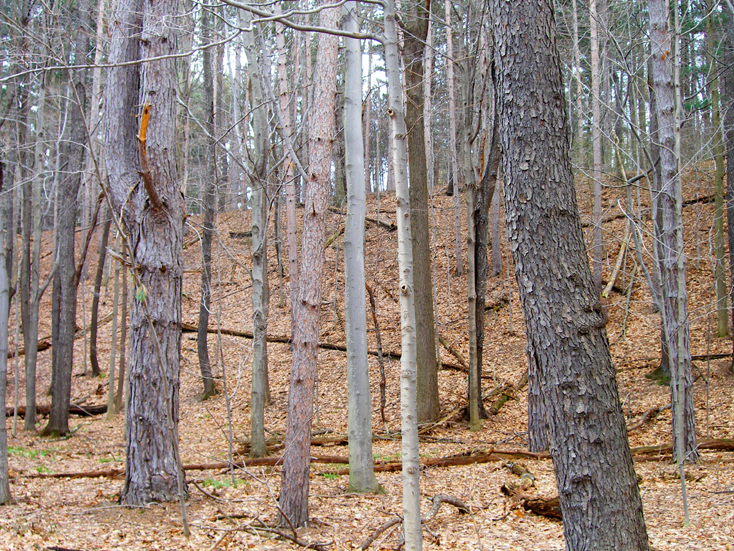 The fastidious naturalist might have thought the narrowness of this part of the reserve — or the electrical wires running along one of the paths — a fault of the conservation. But in Ohio, however tumid the city becomes, it is always surrounded by the forest.
Michael Ubaldi, January 9, 2008.
Yesterday I walked through the trees that I have photographed for five years.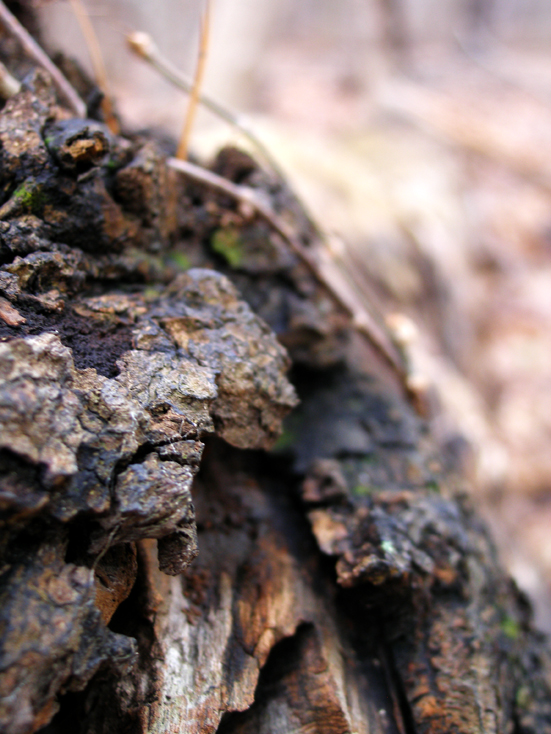 On account of the beauty there was the nagging question, Why hadn't you tried this before? I thought carefully, and considered that with only so many trails, I might have run out of subject matter.
Michael Ubaldi, January 8, 2008.
The irony of my having photographed a nearby building site, three times a week for most of 2007, came when I was laid off in October. Never again to look out at the building site from that fourth-floor window to the southwest, I would miss the end of construction by several months. Nevertheless, the incomplete record spans ten months — so over the next weeks I will here and there present photographs in pairs or trios, less attention given to chronology than the endeavor's remarkable contrasts.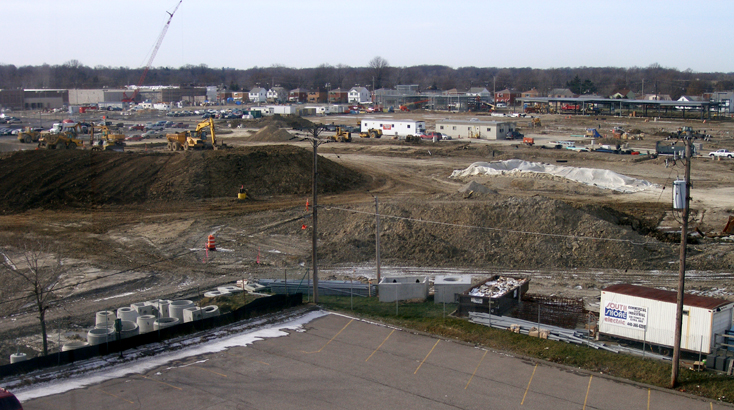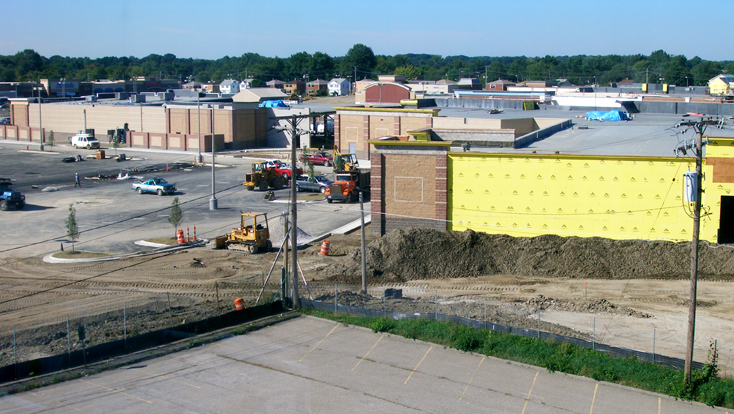 First: January and September.
Michael Ubaldi, January 3, 2008.
The ramshackle house has served as a reference point, and an occasional subject, for nearly five years of photographing the southeast view. A couple of years ago the elderly owner moved or passed on, so the building now belongs to a realtor. For the first time in years, encroaching trees and brush were cleared out — including the evergreens, a solo where a trio once stood. The roof has been reshingled and several windows replaced; all that remains is that faded, butterscotch siding, which nostalgia can keep.
Michael Ubaldi, December 31, 2007.
"Lemons" is to "overturned basket half-filled with laundry," as "lemonade" is to "favorite spot for taking a nap."
Michael Ubaldi, December 26, 2007.
First, I told him to move from his seat to the right, so I could photograph down the center aisle.
Then, losing track of where and why I had given the order — grinning like the cat who caught the canary — I turned the camera on him.
Michael Ubaldi, December 25, 2007.
Michael Ubaldi, December 24, 2007.
The music was pleasant; the company genial; the coffeehouse, as I said while there, "the least pretentious I have ever been to."
Michael Ubaldi, December 21, 2007.
Mac rediscovered the cursor, which is endearing in some proportion to how important the lower left-hand corner of the screen happens to be.
Michael Ubaldi, December 19, 2007.
She wouldn't budge. As I was calling her for dinner, had I interrupted a "moment"?