Michael Ubaldi, January 18, 2008.
Toward the end of my walk in the Cleveland Metroparks, I noticed a jogger moving down a hill whose slope neared 45 degrees. A number of exposed trees at the hill's crest drew me upward.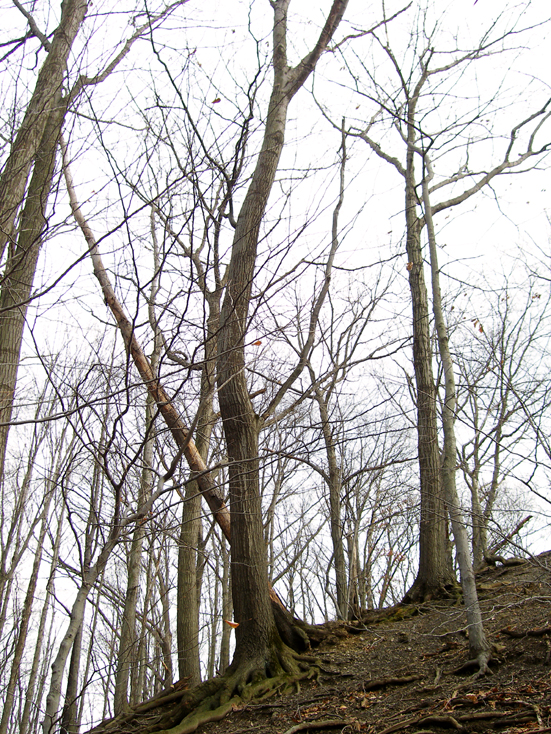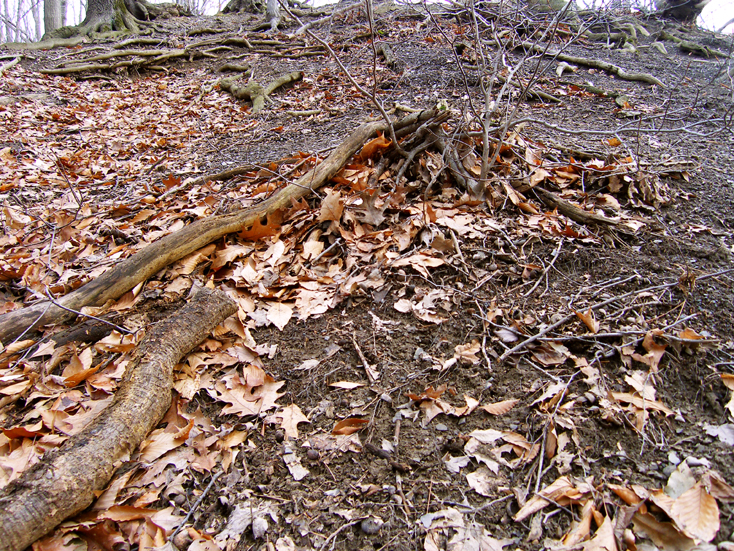 I found it exhilarating though, likely not coincidentally, I also managed to keep my footing.