Michael Ubaldi, November 6, 2006.
On the first syllable of the word "camera" was where my father stopped. Thursday evening dinner with my mother and father had ended and I was leaving for home, and when I opened the front door and turned back to say goodbye to my parents the conversation was arrested by the unnatural half-sentence. I met my father's expression, seconds passing in slow motion as I contemplated what could be seen over my shoulder and through the storm door's glass panel.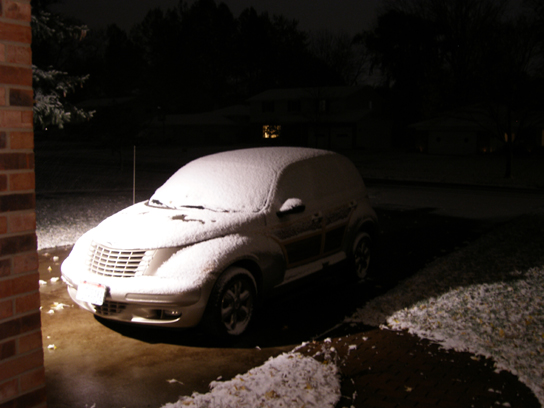 Snow.
The east side of Cleveland had a forecast for an inch or two, but cold winds sweeping across a warm Lake Erie must have shifted a bit towards the south and west.